Hello world!
Nice to see ya again!
I'm back with another topic.
Well this lately, as you might know Oscars or Academy Awards become one thing that really contravention
Since the beginning, today Oscar (2016) is really something.
The nominees for actors and actress awards goes to everybody white people, and it is very sensitive.
You know, races, religion, sexual orientation, and even a nationality (I guess) is something very sensitive to touch (even you have no intend or agenda to it).
The part when black people haven't got in nominees become something crucial.
The thought of being racist showed up and conflict born!
I tried to be positive about this Oscar, but I guess it is very bad.
Even for the movies nominees I guess they choose it wrong.
So much good movies last years but everything out from our expectation.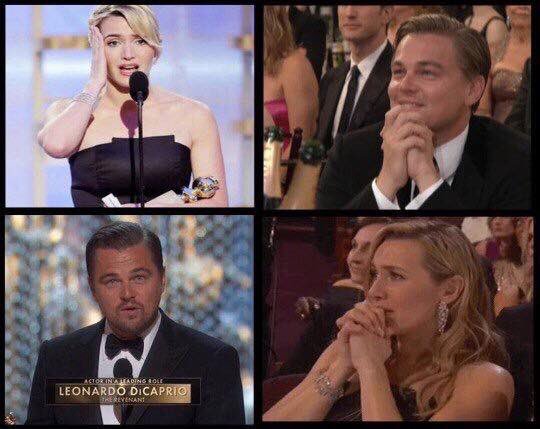 And here it is, memes of Leo DiCaprio in every social media.
YouTube parody, Vine, SnapChat, Twitter, Facebook, Instagram, Pinterest and much more.
People said that Oscar 2016 is meant to Leo, and they were right!
I was pretty damn enough seeing every Leo's picture everywhere in social media.
Like literally, they celebrate it too much.
Everything in Oscar 2016 suddenly become Leo's Moment or Leo's Awards than an OSCAR.
Why?
Even the Oscar is so White was completely become not that important than Leo's first Oscar.
I mean, don't you think it is too much for that?
Well I guess, that's all I can say about this Oscar,
see ya with another post!